It's a new year, and I just want to wish you a very happy one.
Last year placed a lot on our collective plates. Some people fared better than others. New research sheds some light onto how our lifestyle habits affect how we respond. Turns out, better psychological resilience – mental toughness – is directly linked to five lifestyle habits.
For this study, researchers at the University of Arizona College of Medicine set out to identify key behaviors and other factors that may contribute to psychological resilience during the pandemic period. To measure resilience – a person's perceived ability to cope in the face of adversity – they used a standardized questionnaire used in research and clinical practice called the Connor-Davidson Resilience Scale. Over 1,000 U.S. adults were asked to complete assessments of resilience, mental health and daily behaviors and relationships during the first few weeks of the nationwide lockdown efforts in April 2020.
Better resilience linked to five lifestyle habits
Study results point to five specific lifestyle habits that predict resilience. What's more, the more these habits were combined, the better a person's resilience. Here's the breakdown on the five habits that predict better resilience:
1. People who go outside more often are more resilient.
I put this one at the top of my list of feel-good habits. I've talked about my love of nature walks in other posts, and how university researchers in Finland completed a national survey to find that this one type of outdoor activity has the greatest impact on emotional well-being. It's one reason why, when I need a serious pick-me-up to boost my mood, I head to the nearest nature trail.
2. People who are active are more resilient.
Exercise has always been a sort of magic elixir for me because of its amazing ability to wipe away stress, not to mention its ability to boost mood, improve sleep and generally enhance all aspect of living. Although exercise has always been part of my life, my activities have changed as I've aged. Walking and hiking, which are more forgiving on my knee joints, have replaced the marathon running of my younger years. Today, Francesca and I generally take a walk in the morning and another one in the afternoon. Of course, my morning Pilates routine helps my old joints stay as limber as possible.
3. People who stay socially connected are more resilient.
Other researchers agree with this important habit. In one study, university researchers in Europe report that greater social connectedness is associated with lower levels of perceived stress, as well as fewer worries in general. In short, strong social ties are especially important in times of adversity to promote resilience and mental health.
4. People who sleep better are more resilient.
If you're like me, you know all too well that refreshing feeling of getting a good night's sleep. You greet the new day with energy, a clear mind and positive mood. It's something we could all use more of these days. A growing body of research points to the wide range of health benefits of a good night's sleep, including brain health, immune function, weight management, blood sugar regulation, and much more. Now, we can add mental resilience in the face of adversity.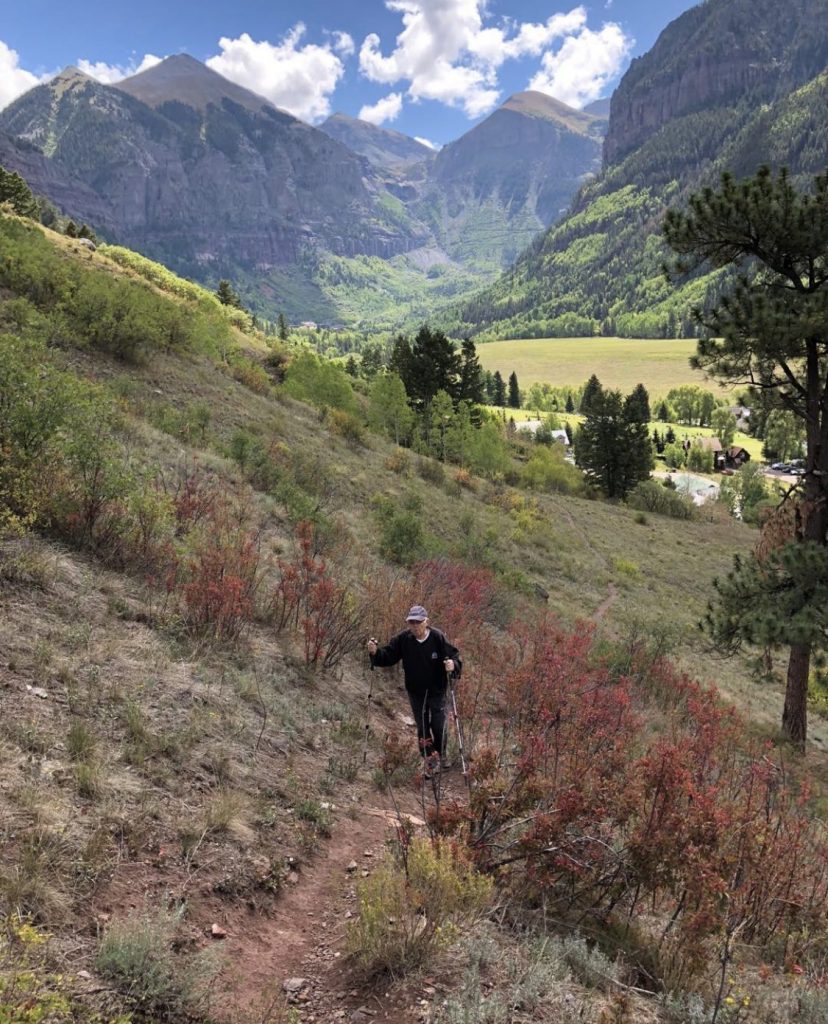 5. People who have a spiritual outlook are more resilient.
A spiritual outlook may provide comfort and strength that can help ease anxiety and promote a more positive outlook. It can also provide moments of stress-reducing mindfulness and meditation, two emerging habits to fortify resilience. For me, I like to meditate daily while doing my morning stretches. I have a phrase that I say when I meditate or when I'm out walking in nature. The phrase is, "As I think, I am." I return to this phrase often for inspiration to not only become a better person, but to be more resilient.
The bottom line
If you want to be more resilient in the weeks and months ahead, you may benefit from putting one, two or more of these lifestyle habits into practice: Go outside more, be more active, stay socially connected, get restful sleep and engage in a spiritual activity. Your reward could be the feeling of resilience you need to face today's challenges.
Let's ring in the New Year with a little more resilience, each day.
Stay healthy!
P.S. Don't forget to subscribe to our RSS feed and have blog posts delivered right to your inbox.